OP-Ed & Features ■
You are viewing a filtered article list. Click home for latest posts.
By Sir Ronald Sanders, Thursday, March 11, 2010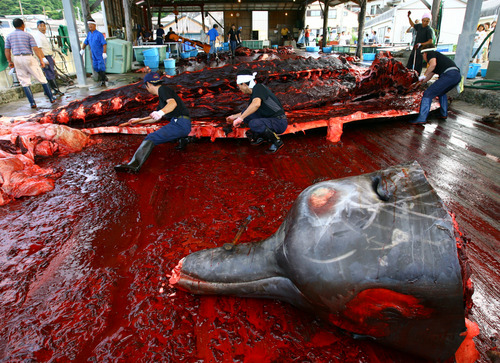 It's the high seas equivalent of shooting yourself in the foot. Several Caribbean governments are harpooning their own sustainable tourism industry by supporting Japan's ruthless campaign to continue killing whales.
A group of International Whaling Commission (IWC) nations meeting from March 2 to 4 in Florida is reported to have considered recommending to the full membership that Japan, Iceland and Norway be allowed to hunt whales despite a 1986 moratorium on commercial whaling. Japan, in particular, would no longer have to pretend that, in killing thousands of whales every year, it is doing so for "scientific" purposes.