Tourism ■
You are viewing a filtered article list. Click home for latest posts.
By Antillean, Monday, December 7, 2009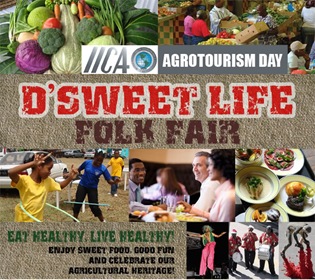 The local office of the Inter-American Institute for Cooperation on Agriculture (IICA) is today hosting a food and entertainment exposition dubbed as "D' Sweet Life" at  Sweetfield Manor, Brittons New Road in St. Michael.
The free event continues IICA's drive to promote agrotourism, a sustainable tourism and rural development activity in which tourists have the opportunity to get acquainted with agricultural areas, local products, traditional cuisine and local culture, while bringing much-needed economic activity to rural communities.