HIV/AIDS ■
You are viewing a filtered article list. Click home for latest posts.
By Antillean, Tuesday, December 1, 2009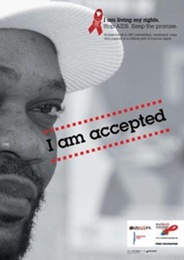 When World AIDS Day was observed today in the Caribbean, ceremonial fanfare belied many governments' fervent denial of basic human rights to sexual minorities in the lesbian, gay, bisexual and transgender communities.
While issuing official government communiqués on fighting the disease in the region – which is second only to Sub-Saharan Africa in new  HIV/AIDS infections – Caribbean lawmakers, through their silence, stood steadfastly behind laws which criminalise homosexuals, and tacitly endorsed the discrimination and stigma that work in tandem to thwart any effort to stem the disease's spread in the LGBT community.