Gay issues ■
You are viewing a filtered article list. Click home for latest posts.
By Zak Rose, Saturday, February 6, 2010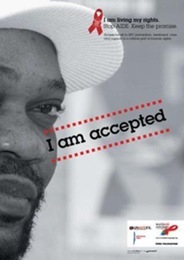 Laws which criminalize and call for the punishment of homosexuality or "homosexual activity" are common in Caribbean countries. Unfortunately, this is not a unique regional attitude; such laws can be found all over the world. Many American states, for example, still outlaw "homosexual acts," and while most of these laws are not enforced, they are clear as day in writing.
Often heard in defense of such policies (although by no means the only defense) is the invocation of popular religious beliefs. The dominant religions of many countries which outlaw homosexuality are Christianity, Judaism, and Islam which, by most interpretations, consider homosexual acts to be sinful.
The issue raises an interesting question. When it comes to contentious political issues, should arguments whose validation consists primarily of religious endorsement be accepted by lawmakers?