CHOGM 2009 ■
You are viewing a filtered article list. Click home for latest posts.
By Antillean, Thursday, November 26, 2009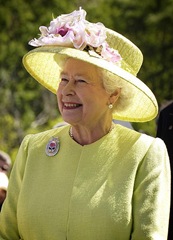 The national referendum on constitutional reform in St. Vincent & The Grenadines has been defeated, with 43% of voters opting for the new charter and 56% voting against. The referendum required a two-thirds majority vote to pass.
The proposed new constitution would have removed Queen Elizabeth II as head of state and installed a non-executive president in her stead, while removing the British Privy Council as the nation's highest court of appeal.
Despite extensive campaigning in favour of the new constitution from the ruling United Labour Party, the new charter was heavily criticised by the opposition New Democratic Party who argued that it did nothing to reduce the power of the Prime Minister or to strengthen democracy in St. Vincent & the Grenadines.