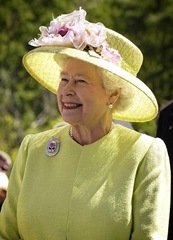 KINGSTOWN, St. Vincent, November 26, 2009 (AMG) —The national referendum on constitutional reform in St. Vincent & The Grenadines has been defeated, with 43.13% (22, 493) of voters opting for the new charter and 55.64% (29, 019) voting against. The referendum required a two-thirds majority vote to pass.
The proposed constitution would have removed Queen Elizabeth II as head of state and installed a non-executive president in her stead, while simplifying the procedure to replace the British Privy Council as the nation's highest court of appeal.
Speaking before the results were announced, Prime Minister Ralph Gonsalves said that the seven year process which led up to the drafting of the new constitution should be viewed as lighting a beacon to "illuminate the pathways against the remnants of colonialism, in the interest of [Vincentians'] humanisation".
Despite extensive campaigning in favour of the new constitution from the ruling United Labour Party, the new charter was heavily criticised by the opposition New Democratic Party who argued that it did nothing to reduce the power of the Prime Minister or to strengthen democracy in St. Vincent & the Grenadines. The Government was also heavily criticised for its arrogance and unwillingness to give way on differences with the opposition and citizens during the drafting stages of the constitution.
Political commentators in St. Vincent & the Grenadines have noted that while the referendum was largely billed as apolitical, the result is a damning one for the ruling ULP government, which will announce general elections in 2010. Had the referendum vote been a general election result, the opposition party would have won 13 of the island's 15 constituencies.
Speaking to BBC Caribbean after the results were announced, Prime Minister Dr. Ralph Gonsalves commented that while he did not anticipate the result, it was clear that the people of St. Vincent & the Grenadines did not consider the new constitution to be deserving of their support.
"We were engaged in a noble enterprise, we did not succeed from the 'yes' campaign at the polls to persuade the majority of those who went to vote that the constitution was worthy of being changed, and that the [new constitution] was worthy of being supported", Dr. Gonsalves said.
Gonsalves also conceded that the opposition ran a "spirited campaign" to mobilize Vincentians against the referendum, saying that there was a sense that the public had grievances against the government and its representatives.
Meanwhile, Opposition leader Arnhim Eustace said he was pleased with the result: "I'm happy with the decision taken because we felt that there are too many difficult issues that are outstanding and need resolution in the proposed constitution", Mr. Eustace said.
The Vincentian referendum was the first of its kind in the Eastern Caribbean, where a number of states have proposed the idea of constitutional reform and republicanism, but are yet to take it to a national vote.